Továbbra is a heerenveeni buborék "vendégszeretét" élvezik gyorskorcsolyázóink, akik a hétvégén pályára léptek a világkupaversenyen.
Immár két és fél hete Heerenveenben vannak gyorskorcsolyázóink: Bejczi Botond és Nagy Konrád, valamint Szöllősi Szabolcs edző még az Európa-bajnokság előtt vonult be a buborékba – a magyarok ugyan az Európa-bajnokságon nem indulhattak, ám múlt hétvégén már jégre léphettek a világkupa-viadalon.
Bejczi Botond a tömegrajtos verseny elődöntőjében a 14. helyen végzett, így nem jutott be a fináléba.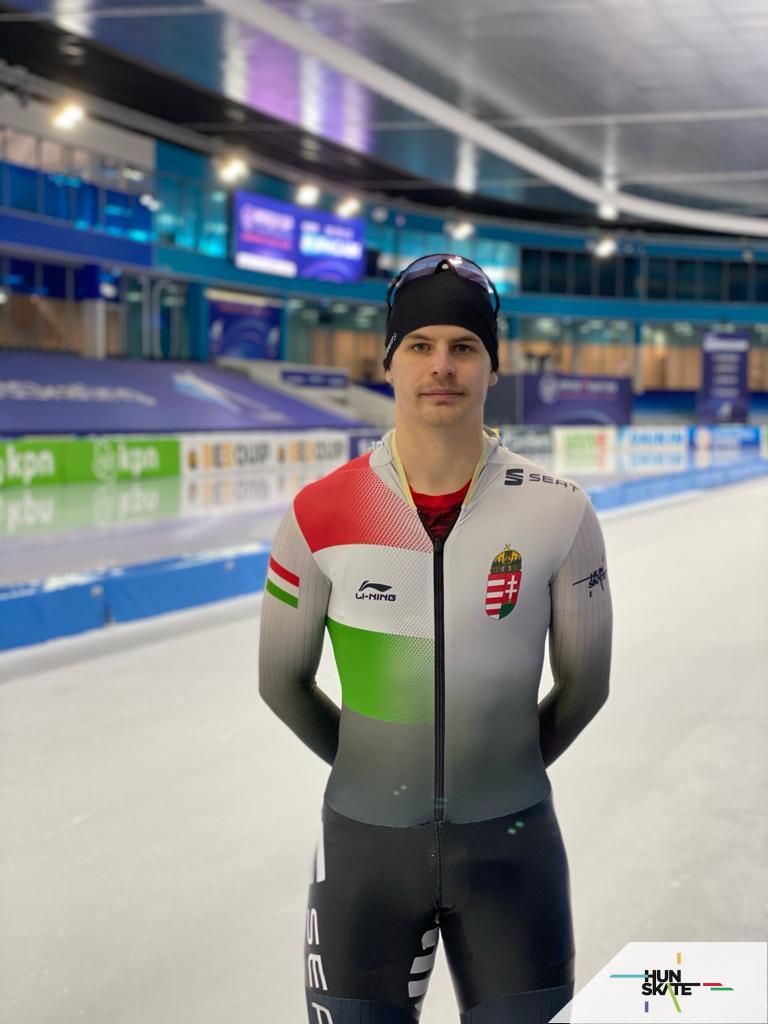 Nagy Konrád a B-divíziósok között 1000 méteren a 13., 1500 méteren a 16. helyen zárt.
Péntektől vasárnapig Heerenveen újabb vk-versenynek ad otthont, ahol a mieink újra bizonyíthatnak.
HUNSKATE Média – Kovács Erika